¡Hola a todos! I am Marta, a bohemian yogini born in Barcelona. Mother, mystic woman, lover of the ocean and nature.
I started dancing at the age of 4, trained in classical and modern dance, taught classes and danced on various stages and venues.
Yoga crossed my path around the age of 20 and helped me to overcome physically and psychologically with a health problem that had been with me since I was a child. Yoga taught me a way to live in balance on a physical, mental and spiritual level, helping me to overcome the pathology and later becoming my guide on the path of awakening.
I attended courses and trainings in personal growth, mindfulness, spirituality and tantra. I trained in various styles of yoga Hatha, Vinyasa, Yin yoga, Shakti Yoga Dance and SupYoga with different international teachers. I attended regular classes, trainings, workshops, retreats, masterclasses and yoga festivals in various places and countries. With more than 500h of training recognized by Yoga Alliance and more than 10 years of experience:
Certified Yoga Master 500h by Yoga Alliance International
Certified by Yoga Alliance E-RYS 200h Vinyasa Yoga 
Certified by Yoga Alliance Mindful Vinyasa and anatomy of mindful movement
Certified by Yoga Alliance  SUP Yoga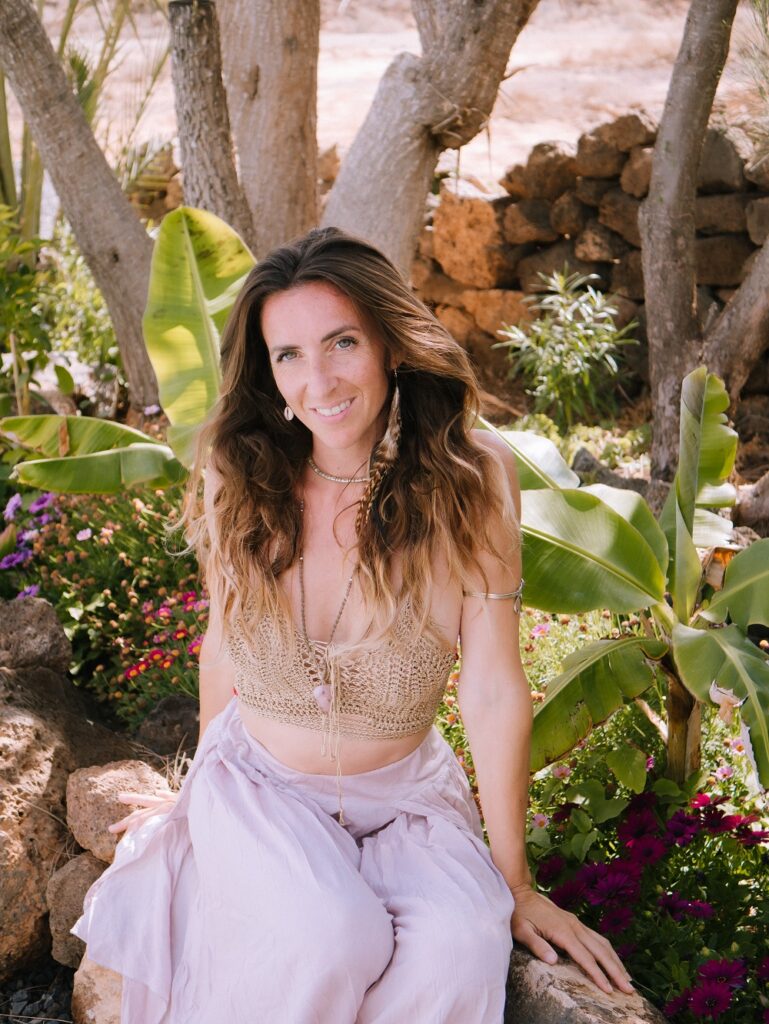 Today I am dedicated to sharing and teaching Conscious Movement: Yoga, dance, tantra and mindfulness. I accompany and facilitate the awakening of consciousness by embracing each being and each process as unique and perfect as it is.
For me, each practice is a hug for the soul and a step closer to our inner light.
Yoga is for me a way of life and another path to awakening, awakening for me is that day when one decides to simply be one's essence and rule one's path.
Life is like a dance, so let's dance!